A Myers' cocktail is an increasingly popular intravenous therapy.
The late John Myers, MD, was the first to introduce this vitamin and mineral treatment. He designed this formula to potentially treat several clinical conditions including fatigue, fibromyalgia, muscle spasms, and many more.
The Myers cocktail, along with IV fluids, is a very fast way to get critical nutrients into your body. We can have you in and out of the clinic in about 15 minutes.
• A Stronger Immunity to Beat Colds and Flus
• Better Nerve Health to Fight Fibromyalgia
• Improved Memory
• Supports Bone Health
• Boosted Energy Levels
• Help Prevent & Treat Migraines
• Improves Blood Health & Circulatory System
• Improved Mood and Vitality
Named for the late John Myers, M.D., the Myers Cocktail is an infusion of multiple vitamins and minerals, including B vitamins, vitamin C, calcium and magnesium. This nutrient cocktail is injected into the body via IV. This blend of ingredients has a range of benefits and work together to boost your overall health and wellness.
The standard Myers' cocktail includes:
• Vitamins: Vitamin C, B-Complex vitamins, Vitamin B12

• Calcium: Calcium aids bone formation and strength. It also can help control irregular heartbeats.

• Magnesium: Generally stored in bones, muscles, and soft tissues. It has been found to reduce fatigue, migraines, muscle spasms and may even help those at risk of cardiovascular diseases.3

• Zinc: Zinc has been proven to help regulate the immune system. Zinc is not naturally created in the body. Deficiency of zinc can lead to subsequent health issues.

• Glutathione: Glutathione is a potent antioxidant that naturally occurs in the body. Glutathione aids the immune system and has been found to help in the prevention of cancer, cystic fibrosis, HIV, and the normal aging process.

• Saline Solution: All ingredients for the Myers' cocktail are combined in an IV bag usually consisting of normal saline.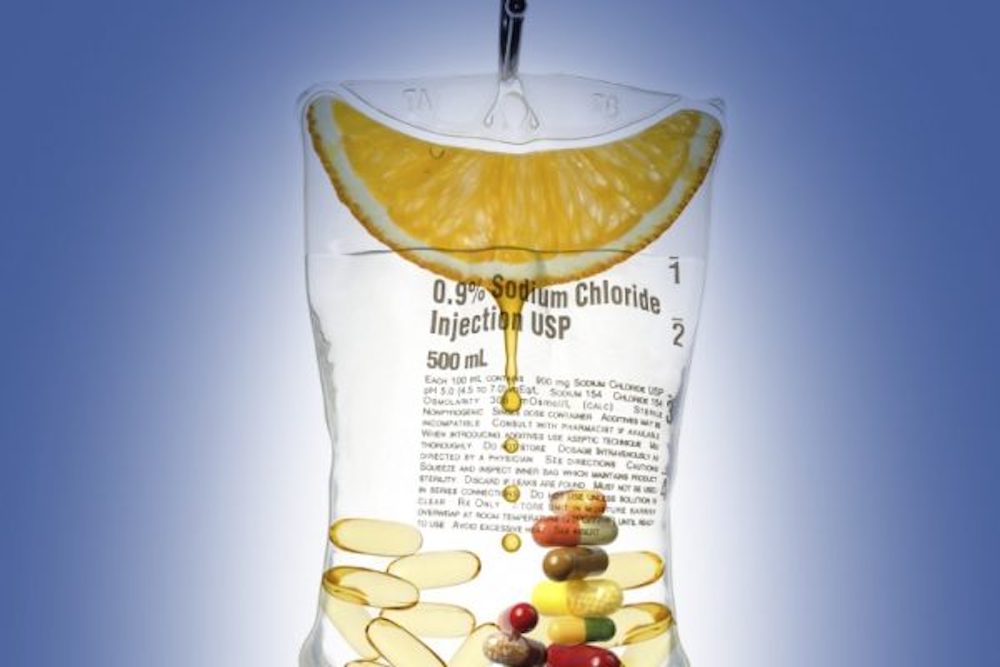 Frequently asked questions
Get a Myers Cocktail
Restore Your Health and Increase optimal functionality of your body